irish cheese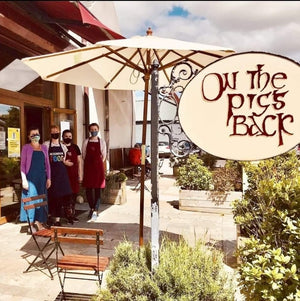 September 2021: On The Pigs Back, through Covid19 and back to 'Normality'. 0
What a tough 18 months it has been?  But we have light at the end of the tunnel!! We hope that all our customers are keeping well and we want to th...
Glebe Brethan Cheese is back in our display since TODAY!! 0
Just got a small delivery from Mairead Tiernan on monday: 40 kg (1 wheel only!!) of the most perfect, smooth looking, nutty long-lasting taste  - 1...