A Brief History of Irish Farmhouse Cheese
A Brief History of Irish Farmhouse Cheese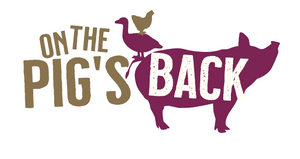 Since the late 1970s Ireland has seen a revival of cheesemaking- a skill that had been lost in Ireland due to various reasons through the years prior. 
These is evidence of cheesemaking in Ireland all the way back to monastic records where it is said that Irish monks exported their expertise as far away as Switzerland in 620. 
Unique to  Ireland has divered from the idea of each region has a different style which is common in France (Comte), Italy (Parmigiano Reggiano) or stilton in England which are all made in the same area by a variety of different cheesemakers. However, with the revival of cheesemaking in Ireland which was free from cultural and traditional norms, grew a new breed of cheesemakers who took a more personal style on their cheeses. The cheese was bound to its makers and the landscape it came from but did not have a regional style unlike other countries. 
While farmhouse cheese continued to grow in Ireland a diversity of cheeses emerged from the rich landscape. There are now over 60 farmhouse producers in Ireland, which is a testament to those who have led the way with their quality and commitment to get us this far. 
Due to the lush, unspoiled landscape, Ireland has a great agricultural ability and since the 1970s we have really saw an awakening of the potential of the Irish on the international stage. The quality and pride in the Irish farmhouse cheese sector is exactly why other larger countries are beginning to take note of the cheese we can and do produce here.