Patrick Madden's Paintings exhibition's opening is Wednesday 10/02/16 @ 6.30pm...
Patrick Madden's Paintings exhibition's opening is Wednesday 10/02/16 @ 6.30pm...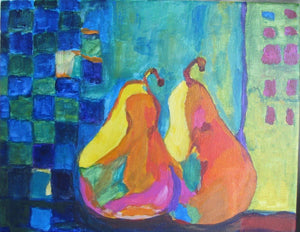 EXHIBITION of Paintings   By  Patrick Madden
  1st February to 29th February 2016  
At      On The Pig's Back Café, St Patrick's Woollen Mills, Douglas, Cork  - Ireland.
"new and innovative colourful paintings comprising visually interesting depictions of people in various poses, whether in conversation, relaxing, fishing, swimming or on a train journey as well as landscapes, seascapes and streetscapes that capture the moods of Cork City and the natural beauty of West Cork, and a range of still life's that portray the essence of the subject in exciting colour."
               PATRICK MADDEN
Patrick Madden was born in Cork and is an adventurous and creative Irish artist. He works in  Acrylics, Oils, Watercolours as well as pen and ink mixed media.
Local landscapes and streetscapes feature extensively in his works where he captures the mood in the city and the ever changing surrounding countryside including aspects of West Cork and the Mizen peninsula. His recent paintings represent varying styles and his artwork continues to evolve towards an expressive and imaginative use of colour.
Recent Exhibitions
Patrick has recently exhibited at Cork's Lavit Gallery and English Market Gallery, at the Blue House Gallery and Grain Store Gallery in Schull and has participated in group exhibitions at Ballincollig Community College and SMA Hall, Wilton Cork.
Future exhibitions are planned for February 2016 at The Pig's Back, St Patrick's Mills Douglas and a major solo exhibition is planned for later at The Bishopstown Library Gallery.
Contact Details
Patrick's work can be viewed by appointment at his
studio at Daragh House, Wilton Road, Cork. He can
be contacted by email : patrickmadden04@eircom.net
and by mobile phone 087-2415145.
Visit: - www.mizenartists.com"