On The Pigs Back are going to the Sheridans Food Festival + more
On The Pigs Back are going to the Sheridans Food Festival + more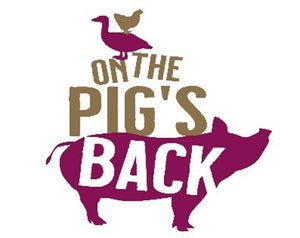 It has been a busy few weeks here at On The Pig's Back. Just last Friday we had our Tom Herdman and Deirdre Cichosz art exhibition, which still hangs in our Douglas Cafe. Swing by to see the wonderful artwork with a bite to eat and a coffee!
We are delighted to be going to the Sheridans Food Festival on Sunday the 18th of September where a range of Irelands greatest food producers will be highlighting the best foods produced in Ireland. We will have a range of our products for sale and samples available. It is garunteed to be a fun day out for the whole family and a great chance to taste the best of Ireland. So we hope to see you there. 
After that we have the Miscellany of Folk music event here in our Douglas Cafe on Wednesday the 28th of September. A collaboration of the highly accomplishedBilly Sutton, Eddie Costello and Benny McCarthy guarantees to be a wonderful night. Tickets are €15 and you can book now by calling 021 461 7832. Wine and bites will be available from 6pm on the night so make sure you book in for dinner prior!!