Blas na hEireann finalists and events in Cork
Blas na hEireann finalists and events in Cork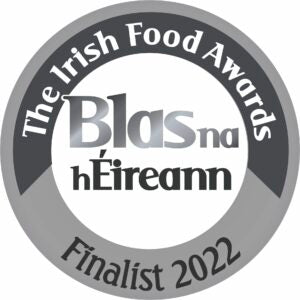 Firstly, we want to say a big thank you everybody for your lovely words at the Sheridan food festival!!! It was a fantastic day and we hope you all enjoyed it also.
The Blas na hEireann awards are prestigious in Ireland and hold a symbol of quality food. We are excited for the finals next week in Dingle. If you are there be sure to say hello! We have four products in the finals and are hopefully of reaping the rewards for our brilliant team who deserve the recognition for all their hard work. 
Finally if you have not heard take a look at the folk music event happening in On The Pigs Back Douglas next Wednesday the 28th of September. It is going to be a fantastic night of food music and fun. Dinner will be available from 6pm on the night with the music starting from 8pm. The Miscellany of Folk is a collaboration of three amazing musicians. Make sure you book your spot by calling 021 461 7832.