Farmhouse Cheeses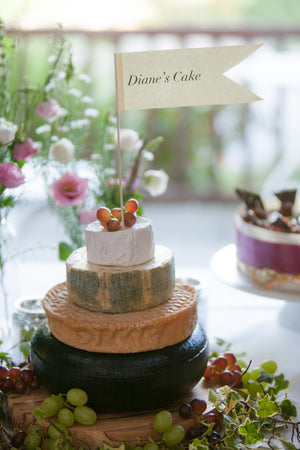 Wedding Cake made from Cheeses. A Delicious alternative to traditional Wedding Cake.
Perfect to leave on a side table for after-dining-during-dancing nibblings.
Arrange an appointment with one of our competent staff in the English Market. Phone 021-4270232 or email market@onthepigsback.ie 
We will organize a tasting, we will recommend size, and discuss decoration, price and delivery.
Some general info here : Cheese wedding cakes info
WEDDING CHEESE CAKE