On The Pigs Back Douglas has a new Autumn menu! Plus Social Media competitions
On The Pigs Back Douglas has a new Autumn menu! Plus Social Media competitions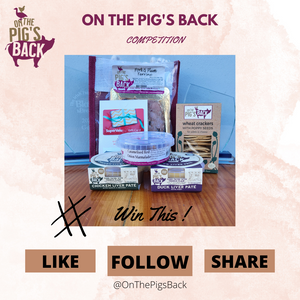 This week we have launched our Autumn menu that so far has seen an amazing reaction. So if you are looking for something new to try in Cork come to On The Pigs Back Douglas for breakfast or lunch. We have plenty of new options such as the following: 
Bourguignon Beef Baguette: Braised Beef Brisket, Mushrooms, Bacon and Pearl Onions on Toasted Arbutus Baguette with Red Wine Jus

Roasted Vegetable Bake: Oven Roasted Carrots, Parsnips, Celeriac and Sweet Potato in Mornay Sauce with Charred Bread and Arugula

Hot Shredded Confit of Duck Salad: Brussel Sprouts, Crisp Bacon Lardons, Mixed Leaves, Roasted Chestnuts, Apples and Apple Cider Vinaigrette
And so much more!
Our menu changes throughout the year to ensure the best of seasonal produce which means we are more sustainable and you only get the freshest of local ingredients. Plus it keeps it interesting! 
Also we are running various competitions across the next three weeks with the first one up now on both our Instagram and Facebook. As a celebration of our four products wining medals in the Blas na hEireann we have several prizes to be won. 
This week you can win our:
Gold winning Duck Liver Pate
Silver winning Pork and Plum Terrine
Bronze winning Chicken Liver Pate 
Crackers and Caramelized Red Onion Marmalade 
On The Pigs Back Tote Bag
Plus a €20 SuperValu Voucher to spend in your local store!
Go to our Facebook or Instagram now to be in with a chance to win. Plus keep an eye out in the coming weeks as their is two more competitions to go!